How To Get Niche Ideas Under 24 Hours
In this article, you will find out exactly how to get niche ideas that have potential business opportunities in under 24 hours.
Everyone who wants to build an online business have to start at this point. Every online business starts with a niche idea. Some people say that this is perhaps the most important thing before the business building journey begins.
Pick the right niche and you're chances of success is much higher. This is probably the reason why people spend a lot of time trying to find the 'perfect' niche.
The first part of picking a niche is brainstorming ideas and you'll learn some quick but effective ways to come with potential niche ideas fast.
In this article, you are to find out exactly how to get niche ideas that have potential business opportunities in under 24 hours.
What Is A Niche?
In very simple terms, a niche is a group of people who share a common interest. That's it. It is a market in which the people in that particular space, want or desire almost the same thing.
Example:
People love dogs. So, that would be a niche market comprising of people who are interested in purchasing dog-related products.
Dogs lovers

People who are interested in golden retrievers

People who are interested in specific training for golden retrievers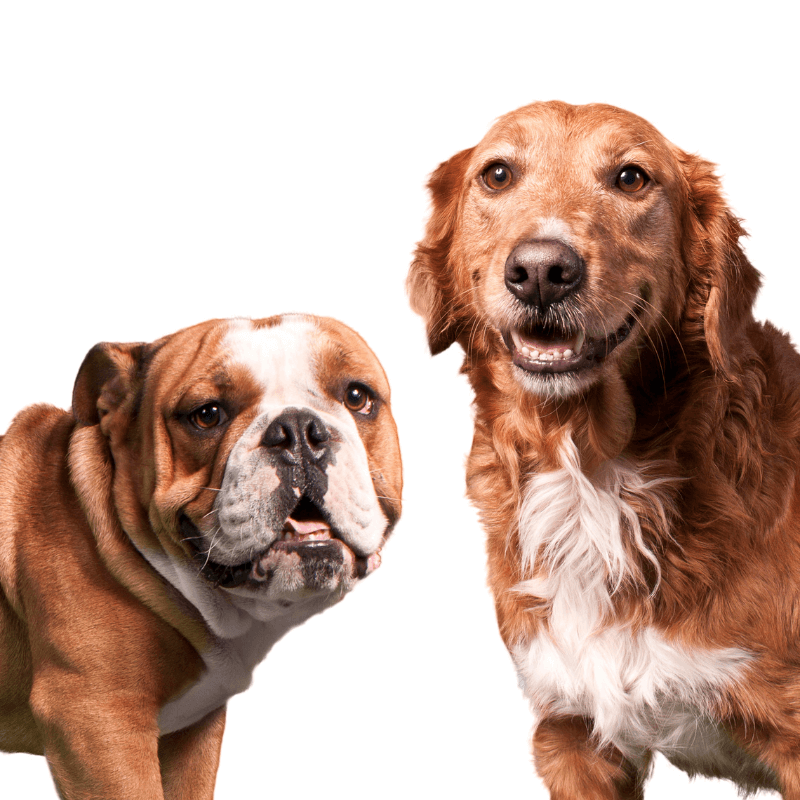 Sub-niches are the smaller segments of a bigger niche.
In most cases, you will be looking to choose a sub-niche when building an information marketing business, however the steps to generate these ideas are not as hard as you think.
In fact, you will find the whole brainstorming process to get good niche ideas is easy and straightforward. Also, you do not have to use any kind of paid tool to come up with brilliant online business ideas.
Why Can't You Seem To Find A Niche?
This niche selection process applies to other different business models as well whether it is is information marketing, eCommerce, services, etc.
I have seen many aspiring entrepreneurs doing their best to get niche ideas during the starting point of building an online business. Unfortunately, they tend to get started on the wrong track or fail to get on the track together because of poor niche selection.
There are two main reasons why most people fail in the niche selection process and these are pitfalls that I hope to help you avoid :
(1) Choosing a niche without proper research
This happens all the time. We get this idea in our head and we think it's a great idea so we for it without doing the due diligence of researching the market.
That's an example of starting out on the wrong track.
(2) Unable to start at all
Aspiring entrepreneurs will agonize over their decision to choose a niche to pursue.
They lose their enthusiasm because they waste so much time thinking about which niche to choose.
There is a concern if the niche is not 'perfect', it is going to fail and not be profitable.
2 Common Niche Selection Fears
There are 2 common concerns that make an online marketer stuck in the niche selection process. This primarily relates to the mindset and it becomes a real obstacle that stops you from moving forward :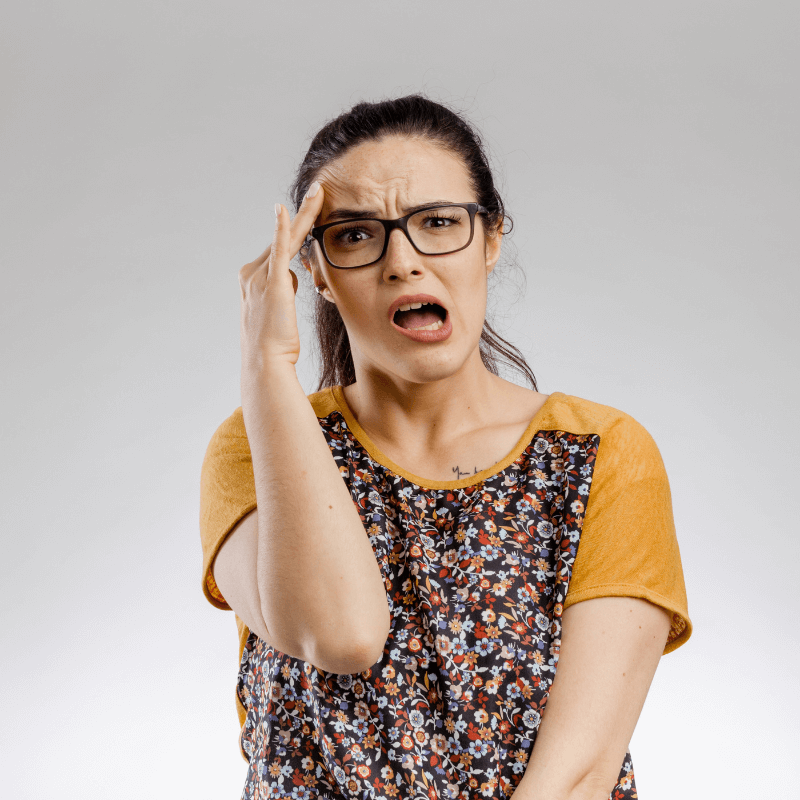 Am I Marrying My Niche?
You might be thinking that you are going to be 'married' to the niche. You think it's going to be the only niche that you'll be involved with for the rest of your life.
On the contrary, it is not a lifetime commitment. It is just a starting point, so it is all right if you are not 'in love with your niche.
In fact, it is best if you are not 'married' to a specific niche or a product. Until, it is proven to be a success.
The Niche Is Going To Fail And Not Be Profitable
I've seen a lot of people being held back in business and life because they fall in love with a certain idea that may not work but because of their interest, they strive in vain for it and they can't get past it!
It is possible that your first product will fail. If that's the case, you don't want to spend the next 2 years of your life wasting time on it.
You need to make sure that you are committed to the vision of WHY you're building an online business. So, if your first attempt fails, learn from it and move on.
The fear of failure is not an excuse for NOT taking action. Yes, you want to get the best niche ideas from the start and that's why you'll learn how to do a fair amount of research before deciding on a niche.
By doing proper validation, you can drastically reduce your risk and increase your chances of success by making an educated decision.
Generating Niche Ideas: How To Do It
So, let's start the process to get niche ideas. Where do you start?
We can start with 2 possible branches:
Something you know.
Something you don't know.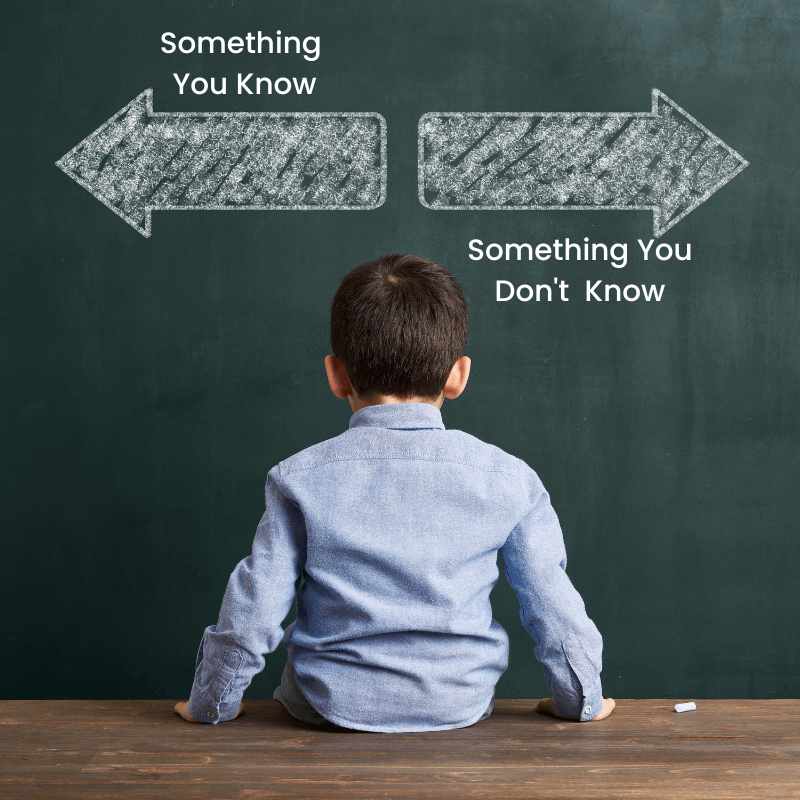 Method #1: Something You Know
This is a natural choice for most people and it is where they tend to gravitate towards.
So what do you know?
Examine your personal in-house knowledge bank.
Think about all the knowledge that you already have in your own brain. It can be helpful to do a good old fashion solo brainstorming session and write down everything on a piece of paper.
Some of the things to consider are :
Education
Do you have a degree or special training? Write down what you've got.
There could be a niche that is connected to the knowledge that you already have.
Job and work experience
There could be knowledge and skill related to your job that people would like to pay to learn.
Area of expertise
This does not have to be related to your qualification or your job experience. What are you good at? Write them down.
If you know something a little more than your audience who is buying from you then you are an 'expert' to that audience.
Problems that you have overcome
We all face different types of challenges, adversities, and obstacles in life. What are those and how did you overcome them?
This applies to all areas of life. Think about business, marriage, addictions, parenting, relationships, etc.
Problems that you have overcome are a goldmine for potential niches because one of the main objectives of an information product is to overcome a problem.
7 other questions that help to generate a niche idea.
What are your hobbies?
What do you really care about in life?
What is your faith?
What do you like to spend your time doing?
What are the ways you most want to impact others?
What kind of people do you love to help?
What kind of legacy do you want to leave?
Method #2: Something You Don't Know
The advantage of pursuing a niche that you don't know much about is that you can focus more on the financials to turn it into a profitable niche versus taking things personally in the business-building process.
It is also great to launch into a niche that you don't really know much about because it builds your skills to go after any niche in the future.
How to generate ideas in a niche that you don't know much about?
There are 3 places I'd recommend for you to go and find ideas for any type of niche:


Browse through these 3 marketplaces and write down the niches and ideas that you find to be interesting possibilities.
Take a broad look and see what's out there at this idea generation point. Open your mind to the possibilities and explore as many ideas as you can.
You are NOT going to select every single niche on this platform. That's not the purpose of this exercise. You will choose only those that interest you and has potential.
When you are brainstorming your niche ideas, it would be best if you could keep the ideas that you get within certain selection criteria.
Niche Selection Criteria
Pain versus Pleasure
People are looking for information to ease their pain or fuel their pleasure. That's the kind of information that they are willing to pay for. Now, pain and pleasure are broad terms and have different meanings for different people.
Pain
Pain might be something about overcoming an obstacle to get something done, not possessing what the heart desires, or real physical pain.
Pleasure
Pleasure could be something that provides joy, develops towards a positive direction, and having something that the heart wants.
A niche that does not address any specific pain or pleasure might not be a good prospect.
Evergreen versus Hot Trend
Think about if you want to get into a hot new trend or an evergreen niche. Having an understanding of these 2 different categories of a business model will help you choose your niche better.
Evergreen
An evergreen niche means that it is not based on a passing fad, current trend, or technology. Evergreen niches are great for long-term passive income. In this niche, you can create a product that you can sell over and over again.
It does not require you to re-invent a business or a product. Evergreen niches are slower to get traction and require a longer commitment term.
Hot Trends
As you look at Amazon Best Sellers, many of those will be based on trends and technology. There are major benefits to going with a hot trend. For example, you can quickly build your authority on the latest social media platform and sell products in that niche.
Hot trends get traffic and attention fast. However, once the trend goes away, you will have to go back to the drawing board and work on a new niche or product.
It is a great business model but requires you to be constantly alert to the latest development in your niche and react fast in launching your product or services.
Conclusion
Write down a list of topics or niches that could be turned into an online business. Consider your own inventory of knowledge and experience. Consider your areas of interest and expertise. Get additional ideas from the internet. Don't worry about the details of the niche or the product at this point because once you have a list of niche ideas, you can deep dive and apply some methods that will help you decide which niche idea is suitable for you.